Implement a disaster recovery strategy to avoid costly business interruption
Keep your business running, even during major IT failures

Easy Deployment

Cost Saving

Reliability

Easy Deployment

Cost Saving

Reliability

Easy Deployment

Cost Saving

Reliability
Implement replication, failover, and restore processes through Site Recovery to help keep your applications running during planned and unplanned downtime. Site Recovery is Native Disaster Recovery as a Service (DRaaS) and Microsoft has been recognized as a leader in DRaaS
Ensure continuity of activities with Automated Disaster Recovery Services 
Less than 10% of businesses survive a disaster without a Disaster Recovery
INSOMEA provides your primary cloud-based production environment, pre-configured hardware, maintenance, and support related to your disaster recovery needs.  
We help you design the right cloud-based solution to ensure virtually zero downtime for business-critical workloads. With experienced and trained cloud professionals, your disaster recovery plans and scenarios are complete.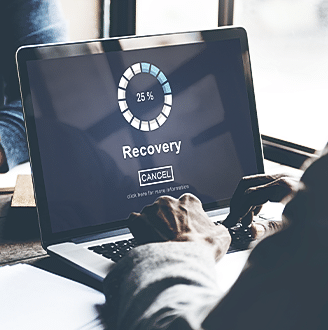 Secure and Save your business from any Disaster
Be prepared against circumstances beyond control
Simple to deploy and manage
Set up Azure Site Recovery simply by replicating any VM to an Azure region directly from the Azure portal. As a fully integrated offering, Site Recovery is automatically updated with new Azure features as they're released.
Reduce infrastructure costs
Reduce the cost of deploying, monitoring, patching, and maintaining on-premises disaster recovery infrastructure by eliminating the need for building or maintaining a costly secondary datacenter.
Minimize downtime with dependable recovery
Easily comply with industry regulations such as ISO 27001 by enabling Site Recovery in different Azure regions. Scale coverage to as many business-critical applications as you need, backed by Azure's service availability and support. Restore your most recent data quickly with Site Recovery.